Somehow I have everything you
imagine
after a long weekend in Mexico.
Tired, tan, feeling out of shape and SICK. Yup, I got the flu in Mexico. Now, I know what comes to mind first... food poisoning. I'm happy to report that is not the case. Mostly happy because S & I ate at one of our favorite places in Rocky Point, the Blue Marlin the night before it happened.
I'm very picky about where I eat in general, but in Mexico, I take that to a whole new level. I'd hate to have to give up any of my favorite places.
So, the trip started out pretty rushed.
Momo
, S & I had one of those NEVER-ENDING 5hour bike rides. We basically went in circles for about 3 hours, then headed home. None of us had any "gas" so to speak... In my case, I'm pretty sure my 3 hour run
mojo
took away all my bike
mojo
and left me empty.
Somehow, we powered
thru
the morning and ended with a 4.5
ish
, 70+mile ride, and then... we were on our way to Mexico.
Thursday night was just S & I in our house. I have to admit, it was awfully quiet without the kids there running around. So, add that to our friends not in town yet, and it was strangely quiet.
We had a couple of drinks, enjoyed the sunset from our balcony
We were planning on meeting Stacey & Dave for dinner at 7:30, but got a phone call from them that they were running late. We decided to head over to their rental house & help get them settled. Shortly after, we were on our way to the Friendly Dolphin with them & family for dinner.
The rest of the evening was pretty uneventful, we shared a few post dinner drinks and conversation with the
newlyweds
to be at our house and then headed to bed.
Friday we did a little of everything. Some beach time, some party prepping at the wedding house and later in the evening was the big
pre
-wedding bash hosted by Dave & Stacey! Here's a couple of pictures to re-live it all ;-)
Here we have the bride & groom taking a little
pre
-wedding shot!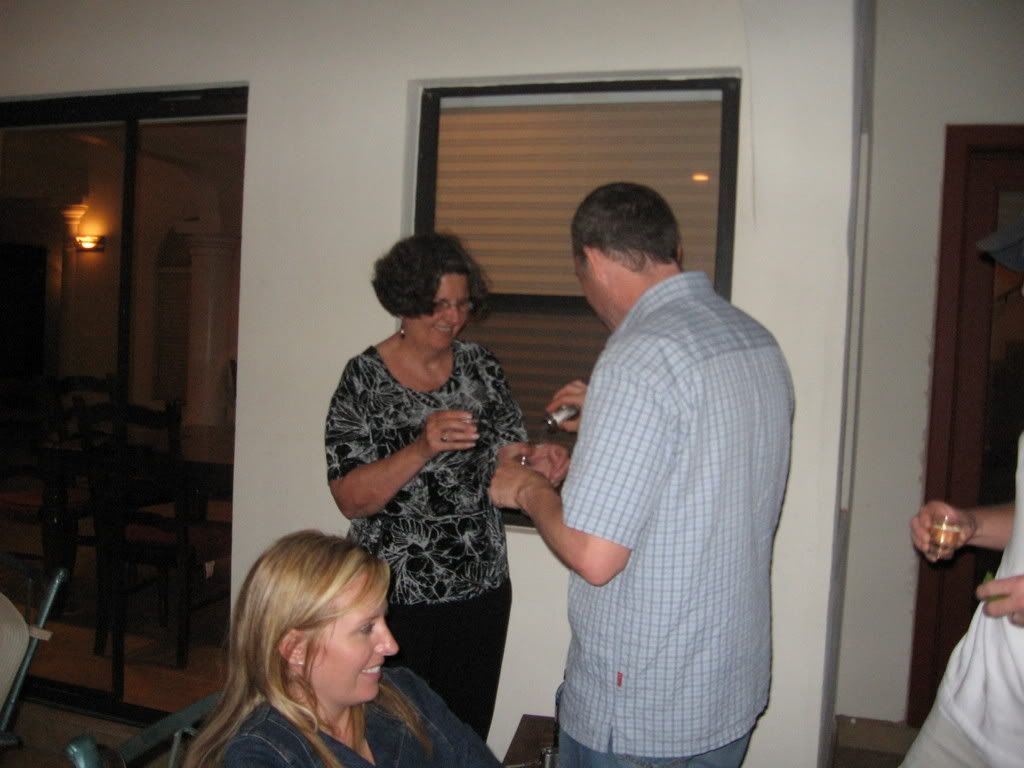 And here we have our friends Lisa & Joe.... enjoying the sunset, and staying out of trouble for the most part. Or, at least I don't have any pictures!! ;-)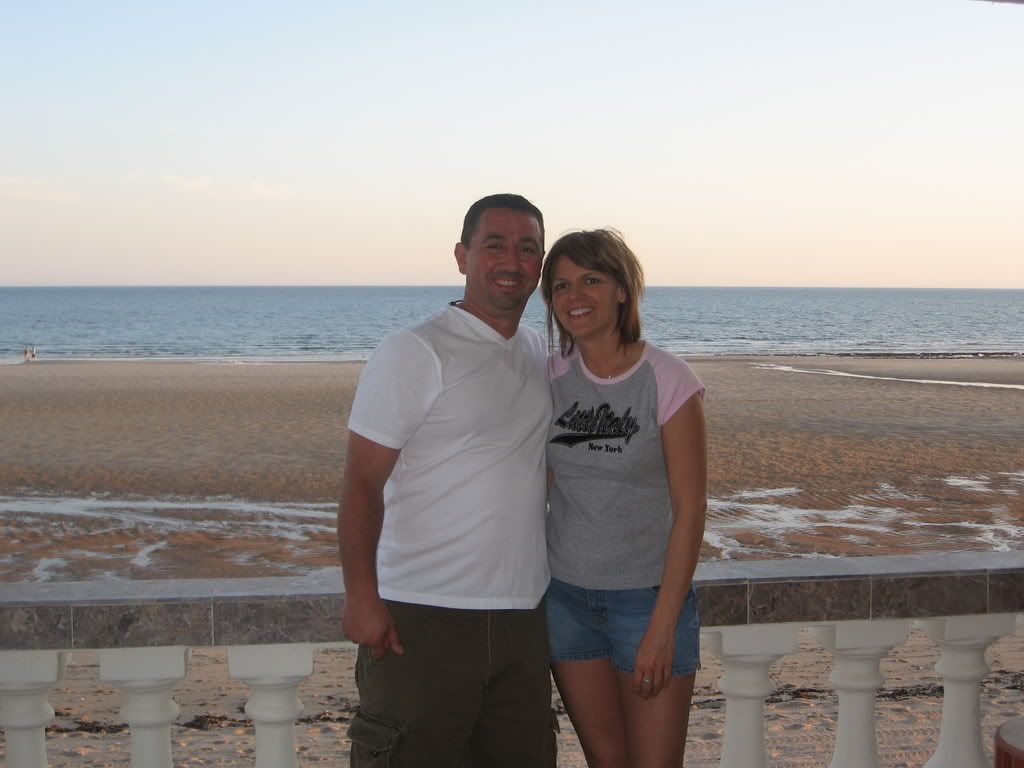 We all seemed to make it past Friday, and almost everyone in our house even went for a nice run on Saturday am. I waited for Stacey to run, figured she'd need it by now! So, we had a very FAST ~5mile run to start the day off.
The girls headed off to the spa for
mani
-
pedis
, and the boys refilled the bar for the big night! I headed over to helped Stacey get ready,
margarita
in hand, of course....
She was a little frantic, but at the end came together looking absolutely beautiful....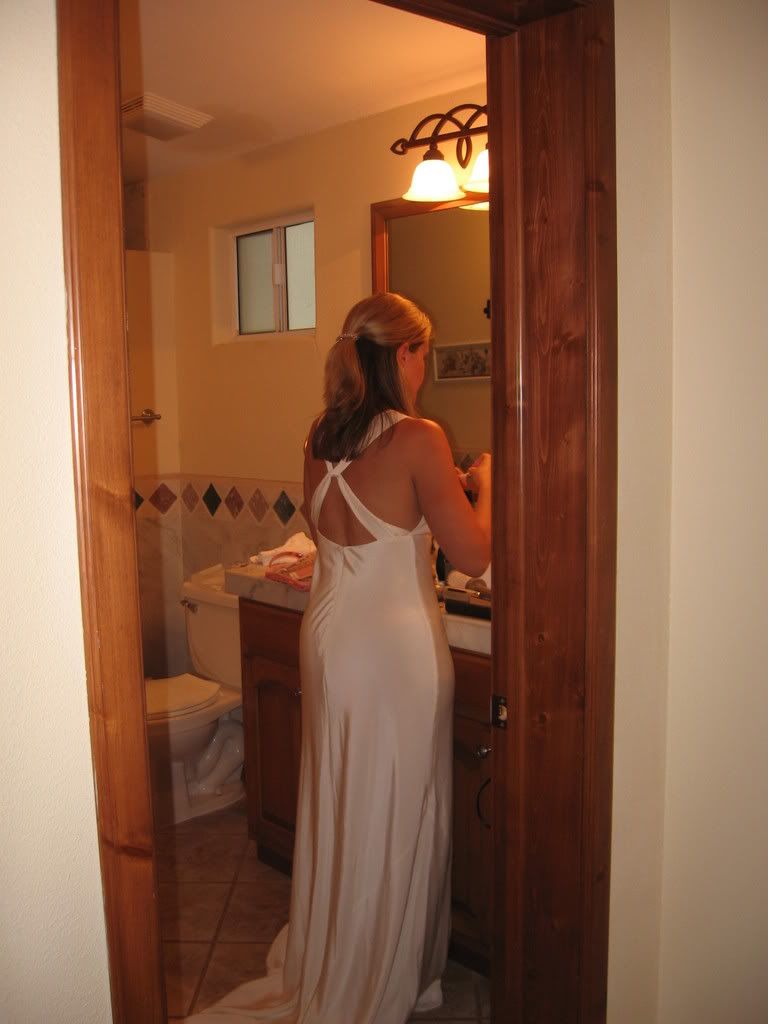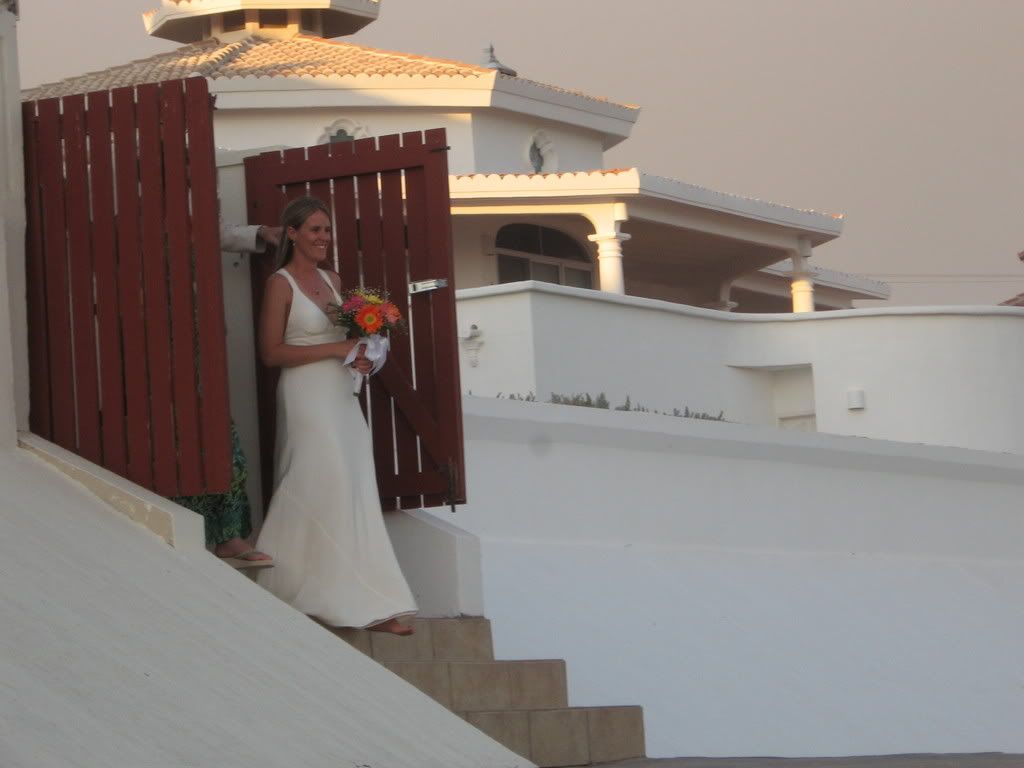 The ceremony was maybe a little more than what they expected...but all you can say is, it's never boring with Stacey & Dave....
The night had several stories, upon stories...but like we always say... what happens in Mexico, stays in Mexico. All in all it was a great weekend, with great friends. We celebrated the wedding of two great people, who through all the wedding drama & family chaos showed their true selves. They are meant to be together, and will absolutely live, happily every after....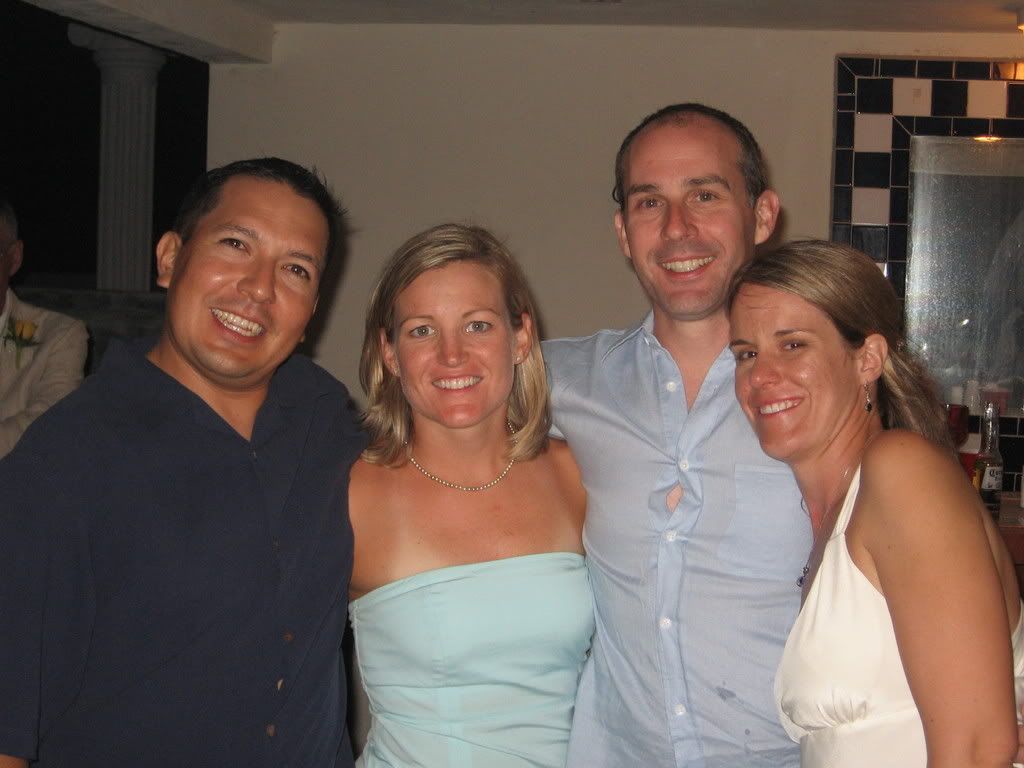 As for my post-Mexico-Flu recovery.... Well, it was a LONG ride home Monday. We should have stayed the night & tried to re-coup. I'm slowly trying to get food back in my system, and today I'm testing myself on a bike ride with
momo
. Hopefully she'll take it easy on me... I'm just going to listen to my body & try to get back in the game. This weekend calls for a 5:45bike/:30run. I hope I can muster of the energy!
Thanks for reading!