What a week. It was fun, and exhausting and as always, I am so happy to be home.
Turkey day went great. We had family over to our house for dinner, so I was busy cleaning, packing, baking, and then entertaining until about 9pm when I finally zipped up my suitcase.
The flight to Seattle went great. I actually landed 30mins early. When does that happen? Apparently not too often, but more on that later.
My friend Shelby's finance' picked me up and I was in their apartment hugging my friend by noon. Her mom was in town, so we all walked thru Green Lake over to a bar & grill for lunch and a couple of beers.
Jeez, I forgot what COLD was like. On the walk back I could see my breath and my nose was cold and rosy....
A couple hours later we heard from my other college friend and roomy, Erin. She was in town for Thanksgiving so of course we had to meet up with her as well. Erin & her husband Vince rented a hotel in downtown Seattle so they could meet up with us & not have to worry about driving back to her parents that night. Plus it was also a nice evening out for them without the kids!
We met up in Upper Queen Anne for happy hour drinks and dinner. With Apple Cup (WSU vs UofW), Sonics game & the Macy's star lighting Seattle was going to be a mess!
After a couple of drinks it was just like old times. Laughing and reminiscing and well.. just being immature. Poor Vince was stuck with us for the night..
this photo was taking of shelb, erin & I last year at our mini college reunion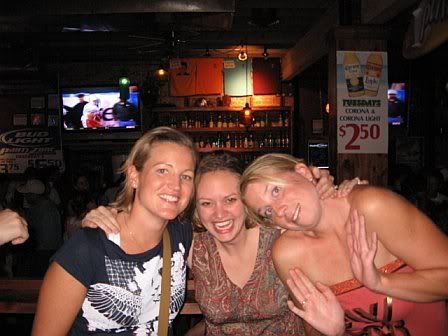 This was erin & shelb last Saturday. See what I mean by some things never change?
Several hours later, after drinks and beers and sushi and some saki, Erin & Vince turned in & Shelby and I met up with her finance and another college buddy Brenda.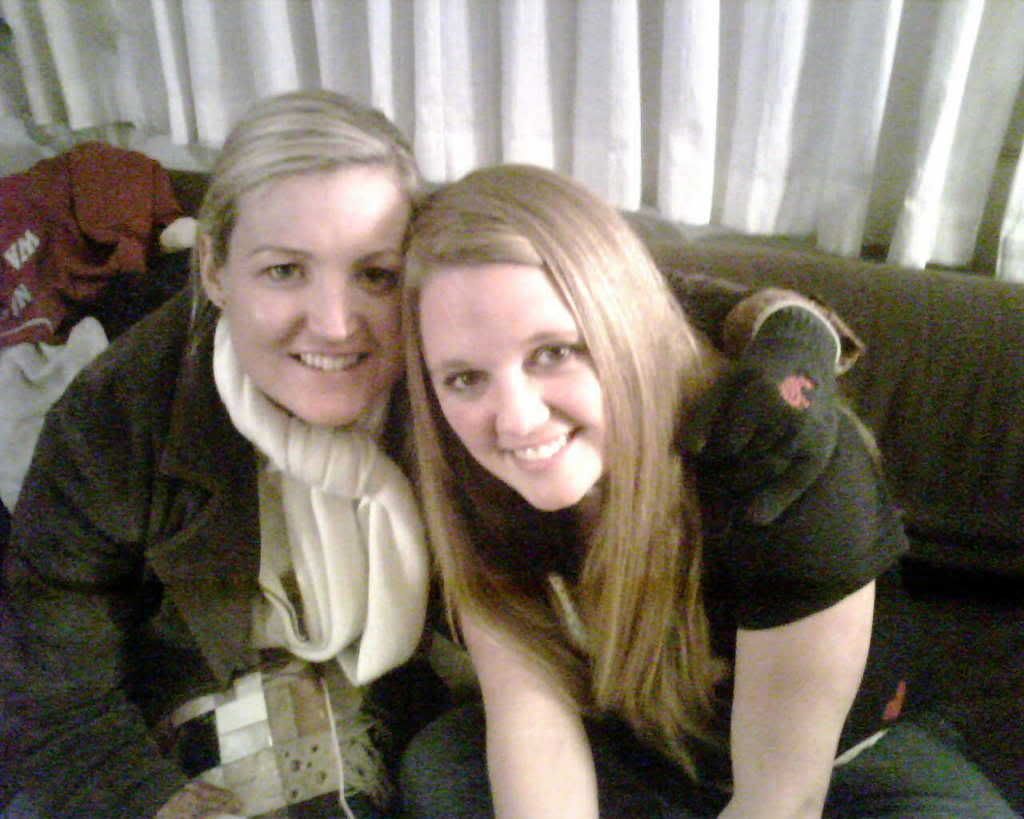 I love these trips where I get to see so many of my friends!
It was a late night and I was dead. I'm not sure my head even hit the pillow before I was asleep.
Saturday my friend Marcy was coming into town... She was another college roommate who lives in Camas, Wa now (outside of Vancouver). She drove over to see me, aren't I special? :-) She got into town about 11:30 and we headed downtown to meet Erin & Vince for lunch at Ivars on the waterfront. Oh, I love their clam chowder....
It was great, we had a table of 8 all dressed in our Cougar gear. Of course we were in UofW turf so we were 'booed' several times. But we didn't care, we were about to put them in their place come kick off time!

Marcy & I headed over to the race expo to pick up my packet. We walked around endlessly looking for an ear warmer for me, and finally met up with Carrie & her family. Unsuccessful with the ear warmer we walked up to Nike Town and found a great one, and we were on our way to my uncles house for the night. We made it just in time for the football game so we parked ourselves in his living room and watched until half time. And, I was also surprised by HER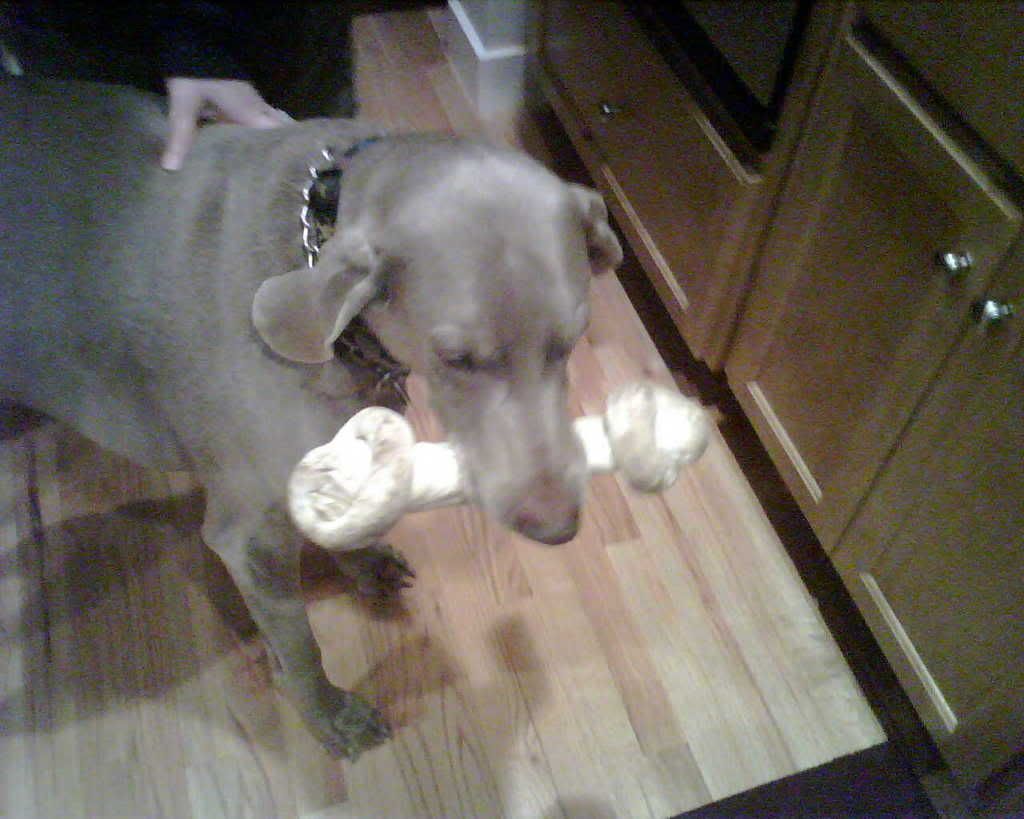 .... my surrogate doggy for the night.
We waited for my uncle Gary to get home, which happened to be half time, so we headed to Renton for some pasta dinner. About an hour later we were finally there. Gary had a WEE bit too much to drink with his buddies and forgot how to get there. Bless Marcy's heart for not kicking him out of the car and running him over! We finally made it to the restaurant where we sat in the bar to watch the game, enjoy a great meal and bottle of wine...

And most importantly watch the COUGS kick the Huskies ASS!! Much to the rest of the bars dismay, we were one happy group.... And uncle Gary bought our dinner thanks to his bet against the Cougs :-)
....The race report is up next!! Stay tuned. Also, I think Erin took more pics, so I'll upload them when she sends them over!