Ok, so nothing too exciting since my last post. Yesterday I swam at my gym rather than go to masters. It was kinda nice. I was able to compare my old times, with some new ones. I'm used to swimming meters, and masters is a yard pool. Yes, the difference is pretty simple ~10%, but when you are trying to compare times. My workout was 2500Meters

WARMUP
200easy swim (3:35), 200 kick (I did drills) & 200 easy swim (3:38)
4x50 :20 rest, 1x400 1:00 rest, 4x50 :20 rest
My 50s were dead on :51seconds, and my 400 was 7:25

MAIN SET
2x500, slight acceleration every 4th lap
they were 9:05 & 9:08

COOL DOWN
100 easy..

I was pretty happy with my times. I think my 500s were about :30-:40 seconds faster than I used to be, so I'm pretty happy with that!

As for today. I did my 1:45 ride with Melisa & Sara. I got a flat. I was having trouble with the CO2, so I just said screw it & rode with it not totally inflated. Well, just out of curiosity I checked the pressure when I got home. It was ~50psi... I have 650's they go to 110 - so they were about half full. Maybe THAT is why my leg workout with Daniel seemed a little hard today :-)

Now, on to the Title of this post.... Yesterday was a real "winter" day in Arizona. It was cold & Rainy. Just one of those days when you should be curled up in your bed...

That's exactly what some in THIS family had in mind - Let me tell you a little story...

Aghh, sleeping so peaceful - Good Dog! (Sara)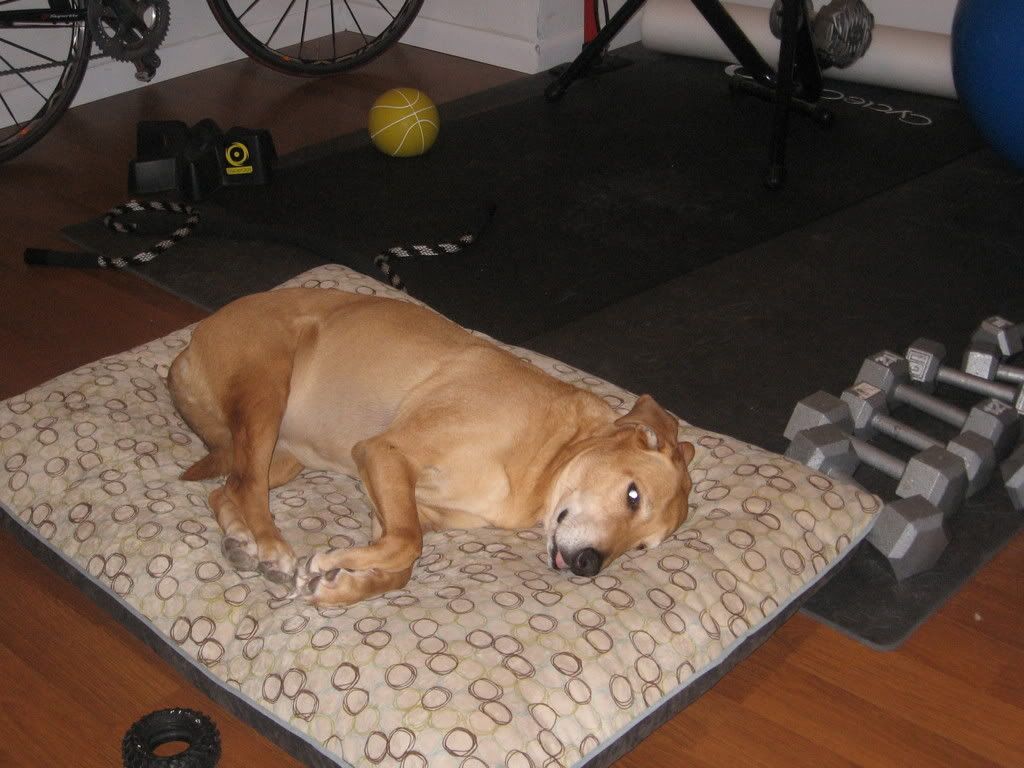 What a cute little 'baby' (Abby)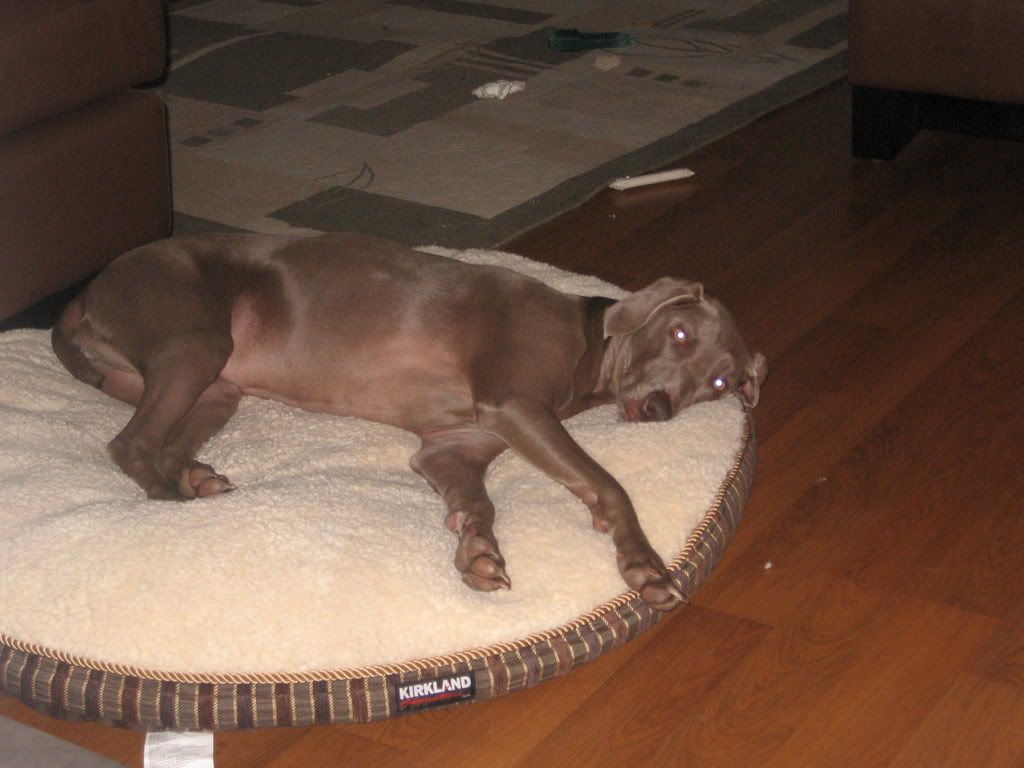 Then there was the 4-legged Red-Human... On the Human bed..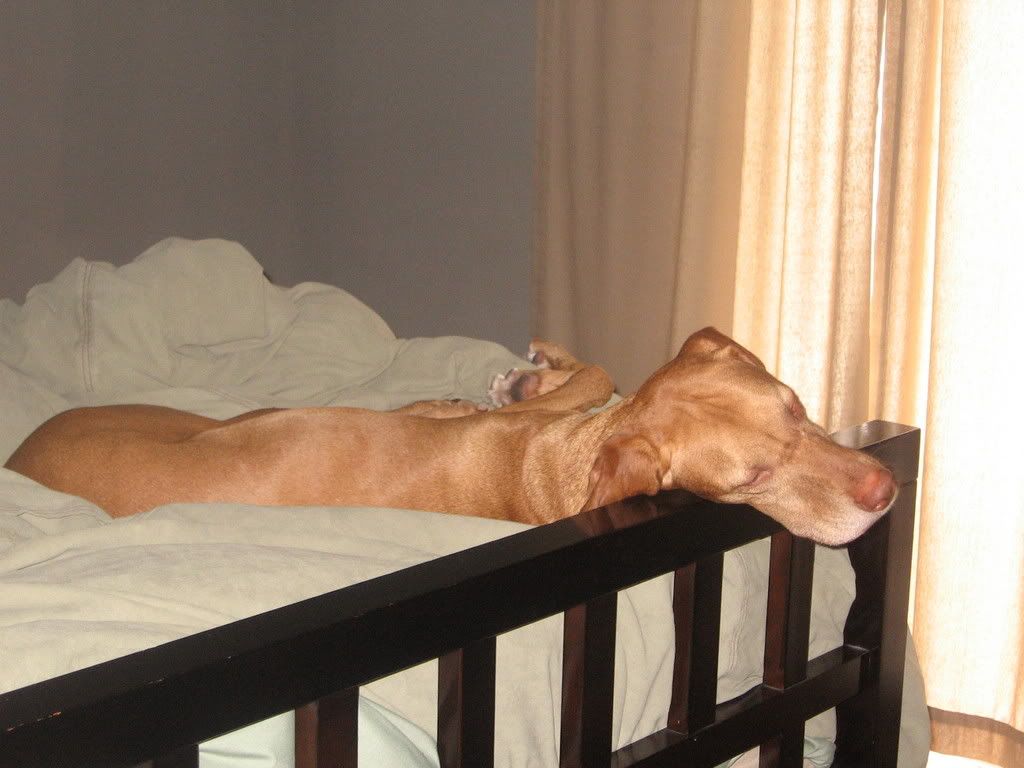 The bed in which he is NOT supposed to be on!
"Uh, Oh..... Please don't tell Dad, Mom... Pleeezzzz"