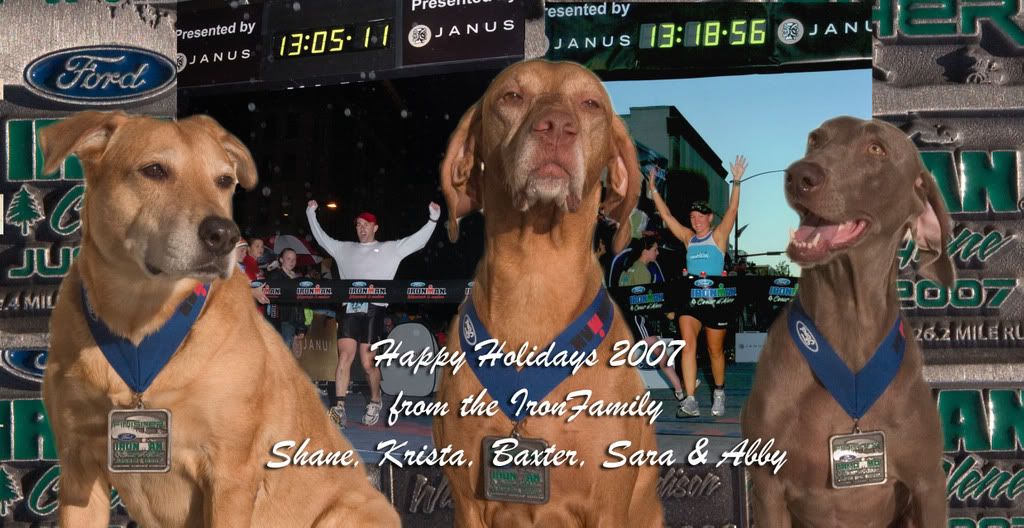 Shane, the kids & I are off for our LONG vacation in Rocky Point....No email, no blog reading, a
leetle
cell service, lots of tequila.... Doesn't it just sound fabulous?
Just wanted to share some Holiday cheer with you all..... Here are a few of our past year Holiday cards... Enjoy!!!
I scanned the cards, and
didn't
' have time to size them, so they look a little funny! Enjoy....
2002... we were just getting started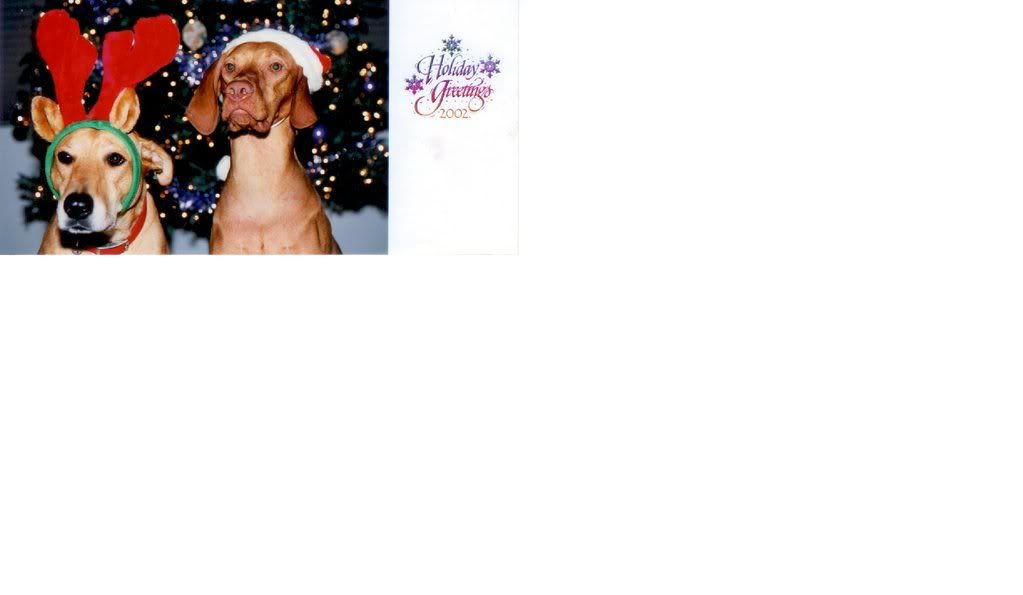 2002.... "save the date" for our wedding reception.... OH, how Sara HATED us. Baxter was proud!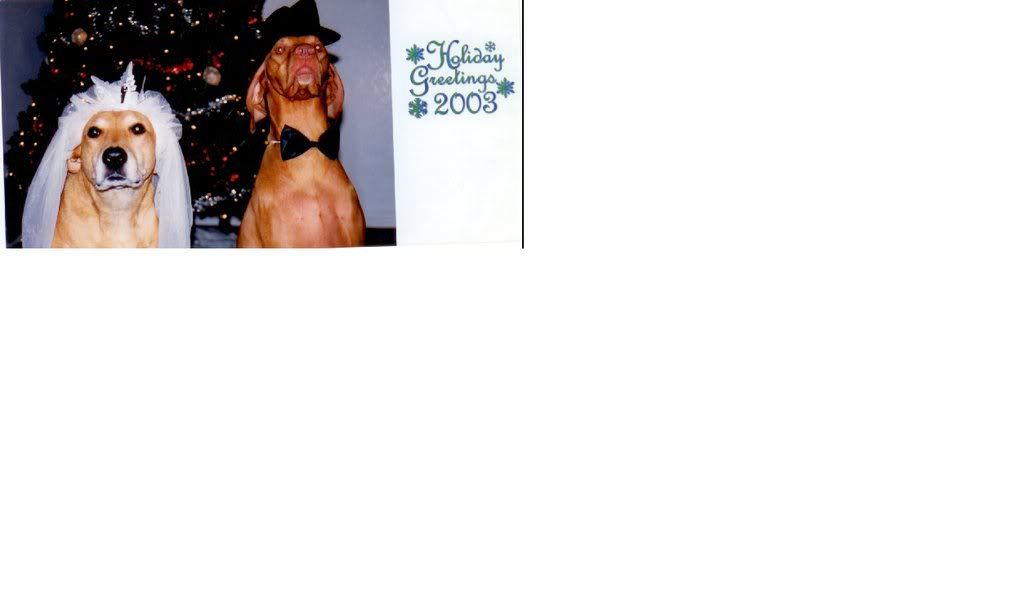 Unfortunately, I can't find 2004 - we did a "beach scene" with things from our wedding & reception
2005 - Welcome, Baby Abigail....
2006 - Holiday Greetings from Mexico!!!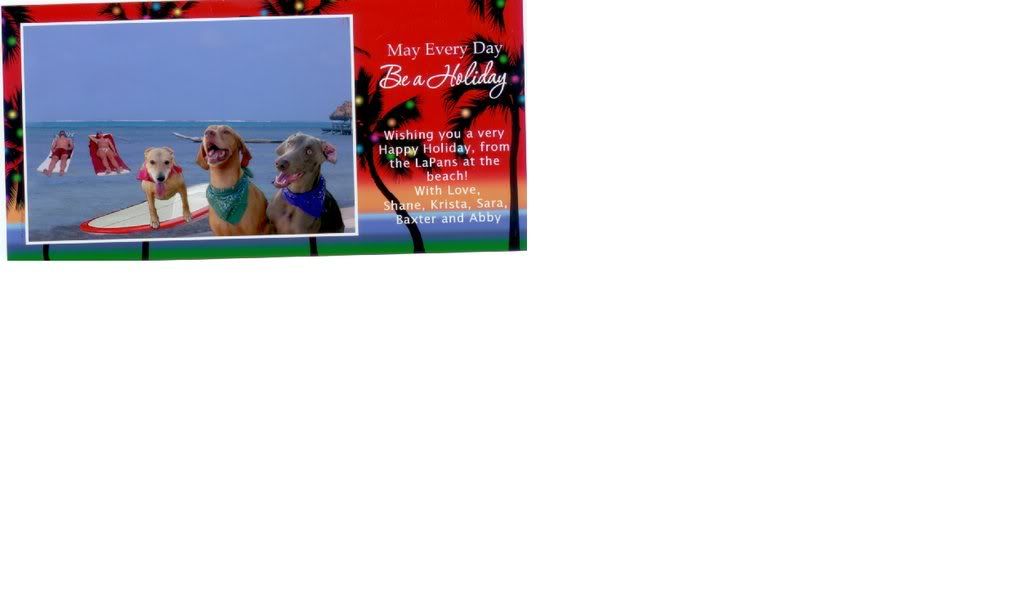 Again, I hope you ALL have a FABULOUS Holiday and New Year!!!