After a week to get unpacked, and we started to go stir-crazy post Ironman, the Angelones invited us to spend the 4th of July in San Diego with them. Ugh 110degs and humid in AZ, bring on California! Actually, for as many times as I have visited San Diego, it was always for a race. I never really got to do anything fun... I was totally ready.
We left Friday late morning - momo in my car, and Shane with Big J. You know M & I talk about the same stuff every day over and over, but somehow it never gets old, or boring. Although Shane will totally disagree. I think we did talk about some different stuff this time around though. Must have, at one point I totally forgot that we were following Big J and he lost us. Not cause he was speeding or anything :-)
The weekend was absolutely FABULOUS. We did what we do best when we get together. Drink wine. Damn, the four of us can put some bottles down. We ate fantastic seafood from our GrillMaster Big J.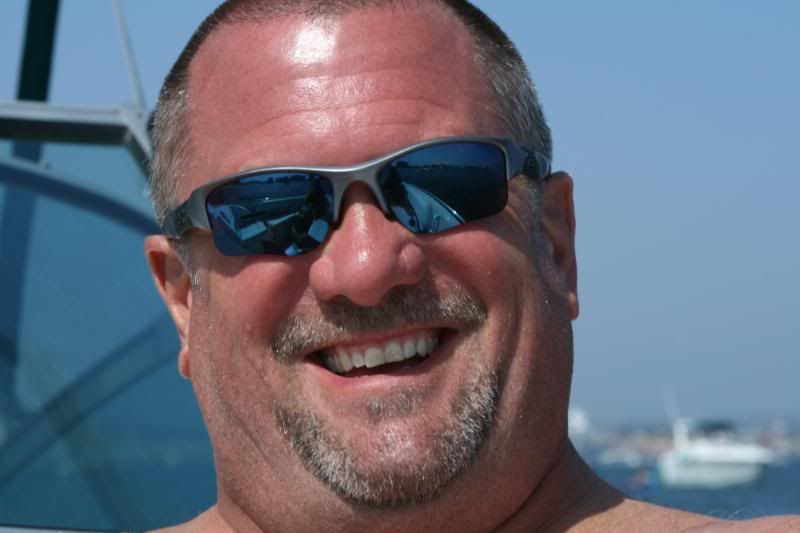 We went to some friend's of the Angelones home for a 4th of July BBQ then saw some of the best fireworks I've seen since I was a little kid and it was legal to let them off in your front yard.
We spent an extra day with them, cause we just didn't want to leave! We headed out on the boat and I played with my new playmate Frankie in the water....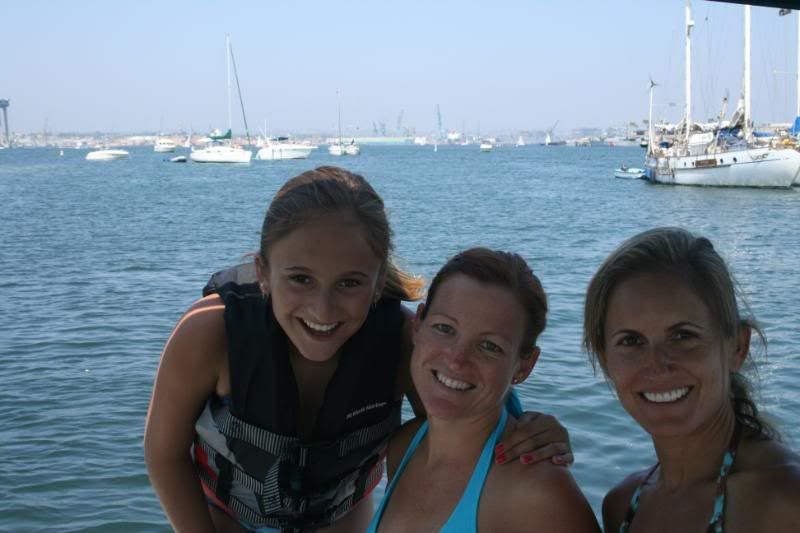 After a couple of drinks of course, because we all know my fear of the ocean. Then, somehow (cranberry/vodka somehow) I just jumped right in.
Ok, well first momo tried to convince me HER way of jumping in (see concoction in picture - she'll prolly kill me for posting this but it was TOO damn funny), but I opted for my way of finishing my drink then just jumpin in!
And then made a fool of myself. RUNNING on the beach racing the two kids...
And run/jumping into the water like freaking baywatch.
After getting somewhat cleaned up we headed to the park in Coronado for music, dancing like we actually had some rhythm and out to a fantastic dinner. Oh, and Shane taught little J the white boy over-bite dance. Funniest thing ever.
It was such a fantastic weekend I so didn't want it to end. Or to drive home with my hangover, but we survived.... and I can say it was my best 4th of July ever. We love the Angelones :-)